Fun Summer Nail Polish Color Ideas
This Shimmer-Flecked Salmon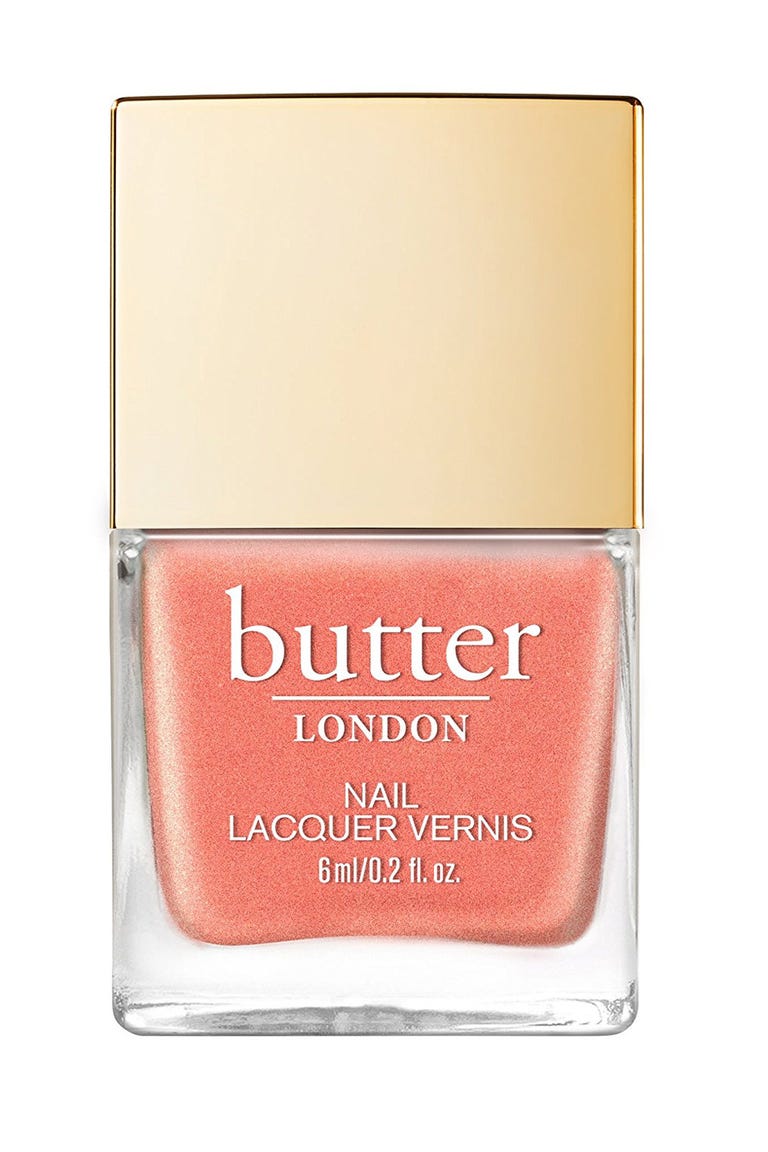 Butter London Glazen Nail Lacquer in Blaze, $10

Mix a few drops of shimmery peach into a hard-to-wear orange, and you instantly get this soft salmon shade that looks shockingly pretty on all skin tones. And don't worry—the flecks of glimmer in this polish are so finely milled, you won't have to worry about your fingers turning out like a kindergarten craft project.
This Dusty Denim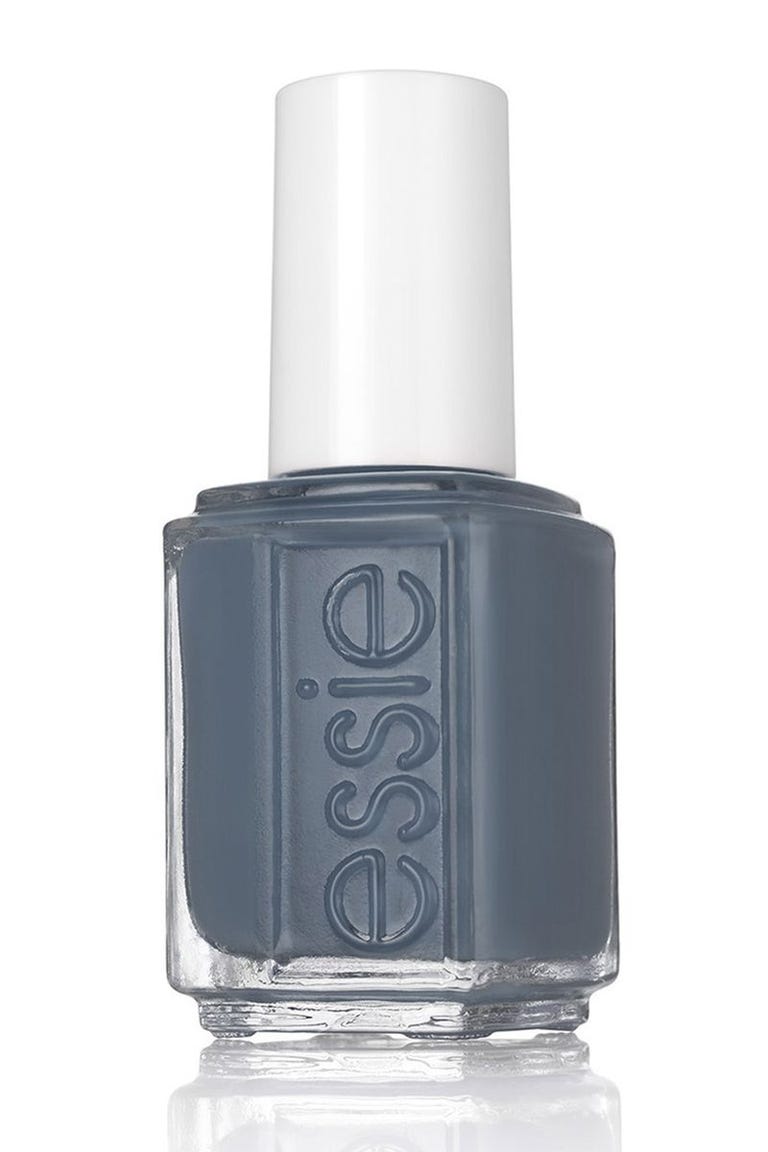 Essie Nail Polish in Anchor Down, $9
A dusty blue may not seem like an obvious choice for summer, but then again, who wants to be obvious? This opaque shade is understated and cool (both temperature-wise and collar-poppin'-wise) and is spiked with enough shine that it's still reflective, yet not too loud.
This Minty Sea Foam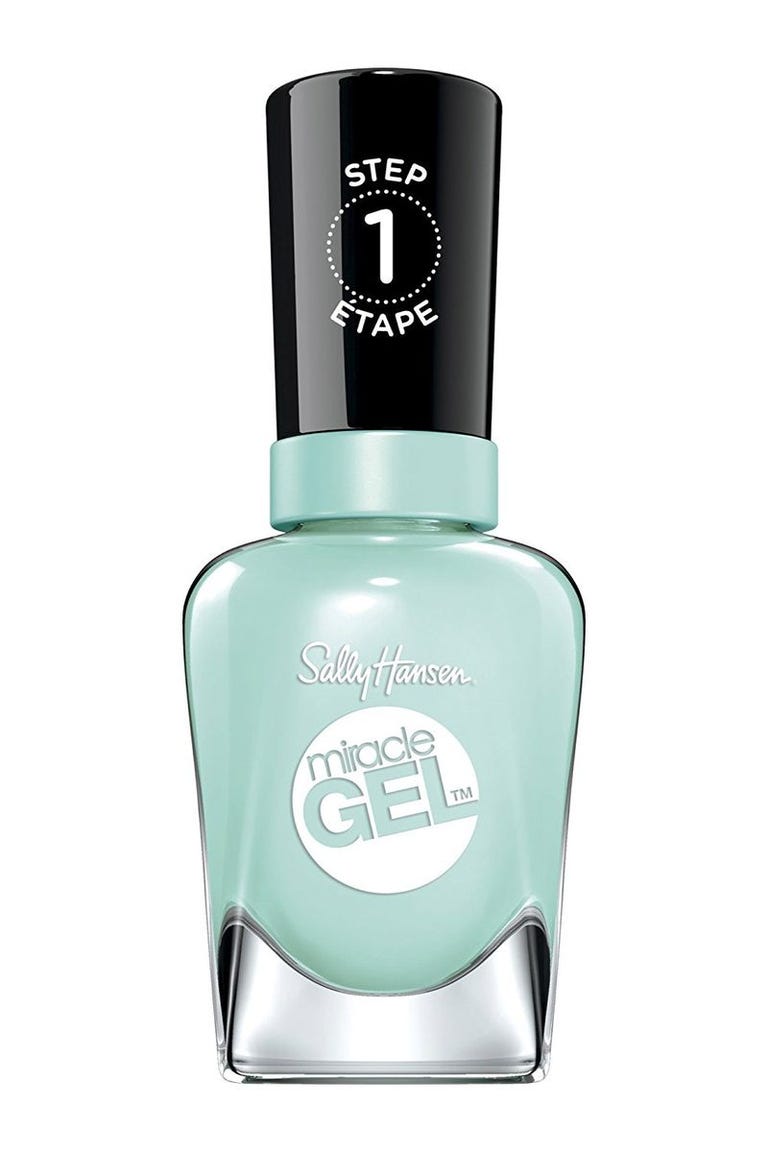 Sally Hansen Miracle Gel Polish in B Girl, $7
Things I don't have the patience for this summer: Boob sweat, humidity, and ragged nail polish. Enter Sally Hansen's at-home gel polish that uses sunlight, rather than a UV light, to harden into a super-strong finish that lasts up to two weeks. Yes, seriously. This minty, sea-foam green shade manages to flatter all skin tones (especially porcelain-level pale) without looking sickly.
This Bright White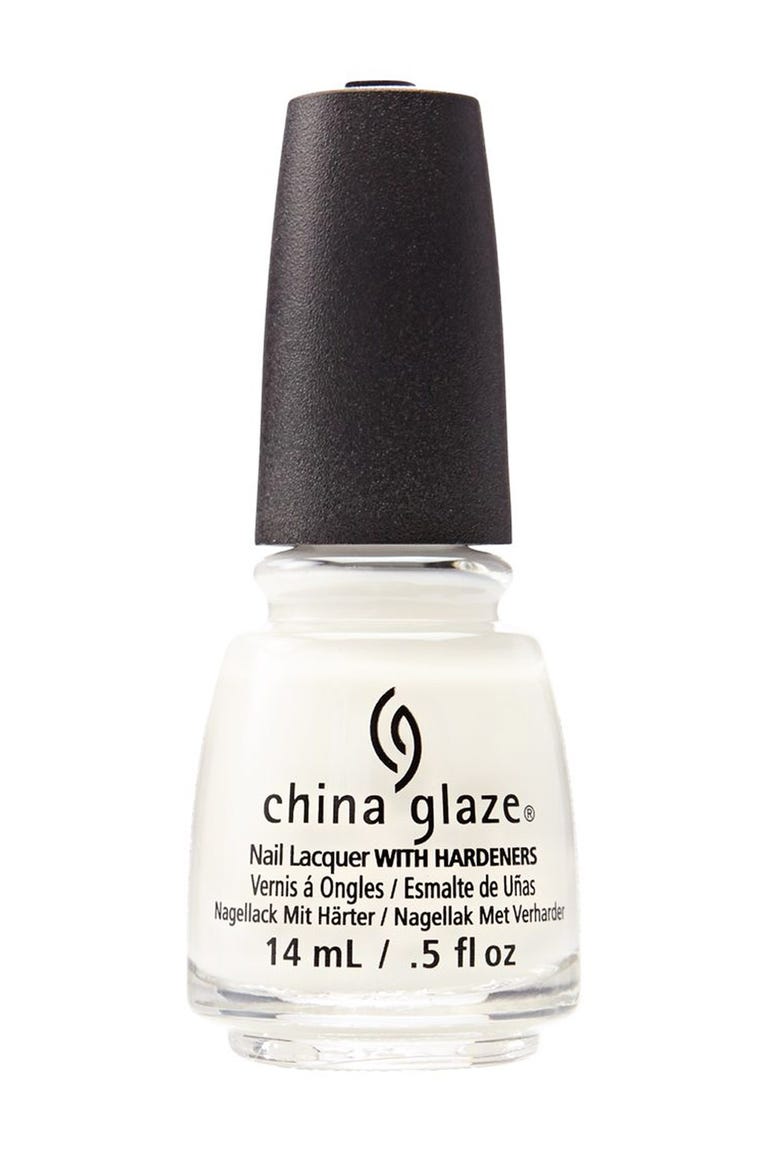 China Glaze Shades of Paradise Nail Lacquer in Cabana Fever, $8

The quickest way to play up a summer bronze (that I'm going to assume is the result of a spray tan or gradual tanner)? Wear white. And the same goes for your nails—this pure-white polish requires just two coats to get a bright, opaque finish that makes even the palest of skin tones glow.
This Rich Fuchsia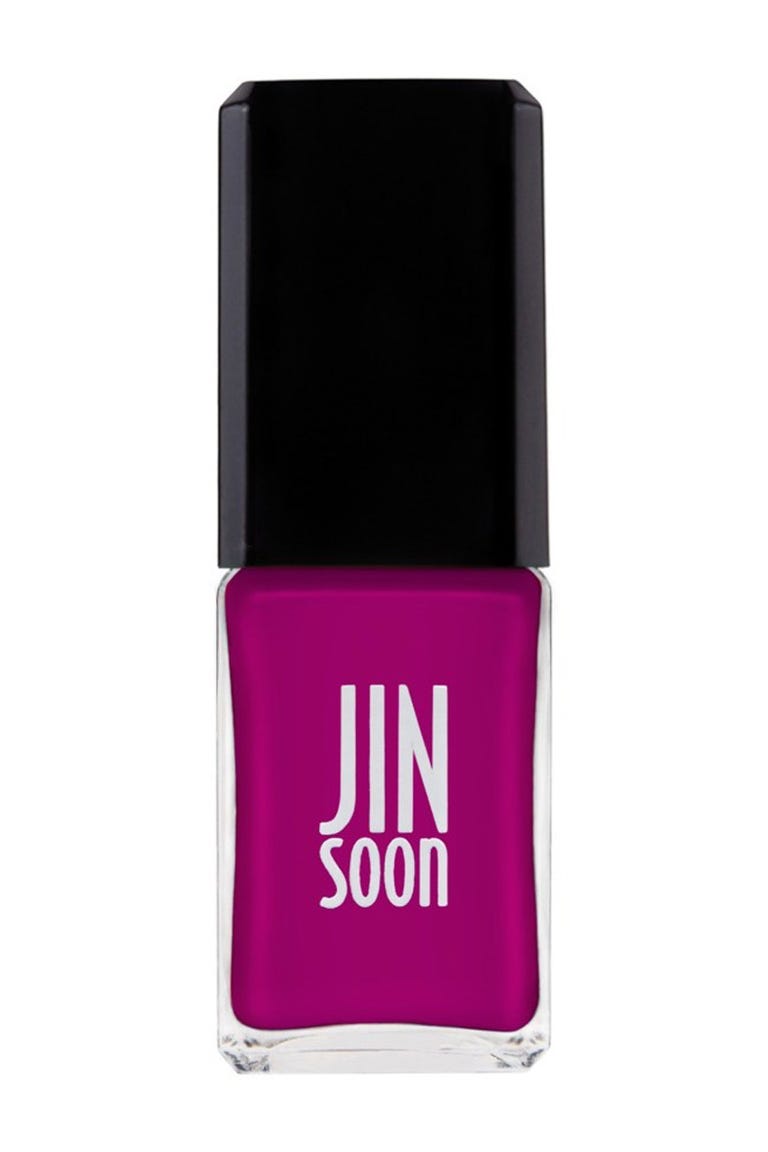 Jinsoon Nail Polish in Farouche, $18
I challenge you not to fall in love with this vibrantly bright fuchsia, which dries down to a glassy sheen of a Jolly Rancher. Its blue undertones keep it looking chic and clean, rather than '80s-level gaudy.
This Mustard Yellow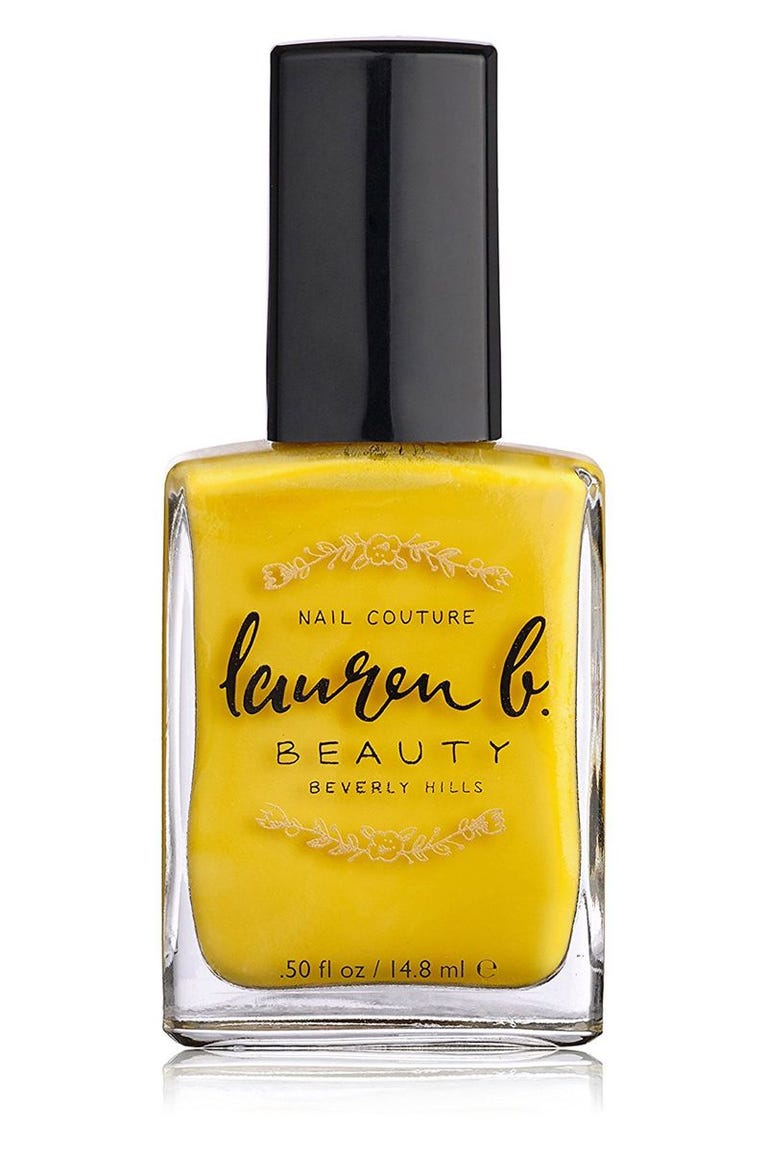 Lauren B. Beauty Polish in Coachella Valley Sun, $18
I know what you're thinking: a mustard-yellow nail polish? But trust me: This rich, creamy hue looks insanely gorgeous against dark and deep skin tones, thanks to its warm, flattering undertones.
This Metallic Rose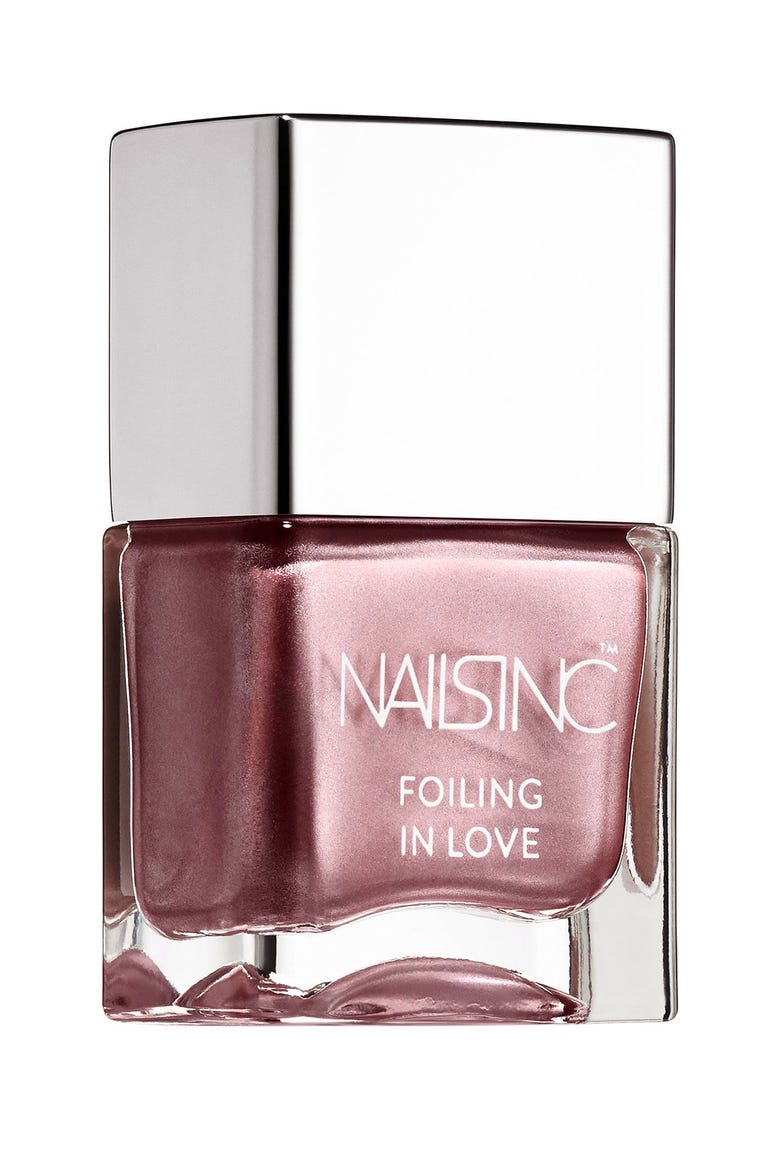 Nails Inc. Foiling In Love Nail Polish in Space Bah, $15
I mean, I'm obviously going to include a rose-gold option, because, hello, have you met 2018? This rosy-beige polish has an icy, metallic finish that's bright enough to side-step that dreaded washed-out effect you risk with most shimmery-rose shades.
Wild guess: You have about 13 nail polishes sitting in a basket under your sink right now, 12 of which are old, separated, and "kind of ugly," and the 13th of which is the same color you've worn every week for the past year. Am I close, or am I close?
As lovely as your default-slash-signature hue must be, it's officially the season of summer manicures (and pedicures), and there are simply too many gorgeous new shades on the market for you to stick to the same ol' same ol'. To help you out, I narrowed down the list to the prettiest colors you're going to be seeing everywhere this season. Pick your favorites, and then, for the love of beauty, throw away that pale-pink shade you got for your sister's wedding a decade ago.
Source
http://marieclaire.com/beauty/g20954885/best-summer-nail-colors-ideas/