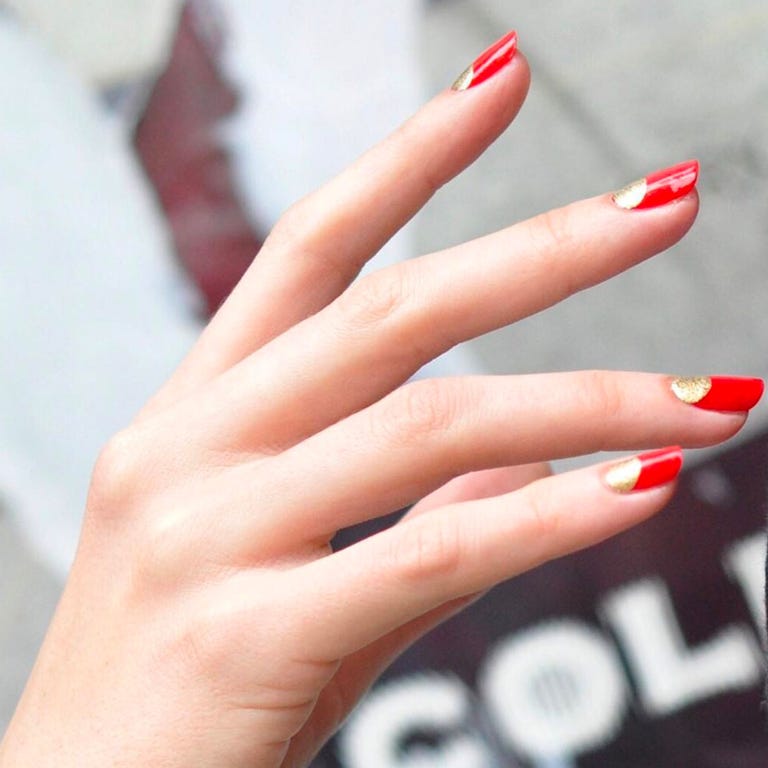 The bold red base color is amplified by the metallic moon at the base. Go for a gold sparkly color like one of these, if you're feeling fancy.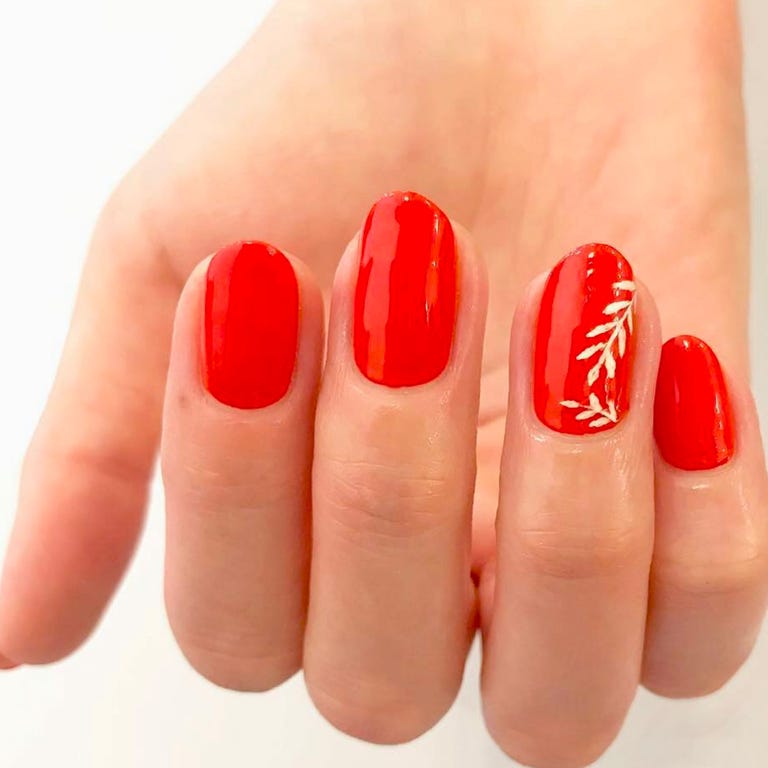 Technically a tangerine red, but it looks so good we're willing to bend the rules slightly. This design is topped with a delicate leaf design on the ring finger. Very subtle and pretty.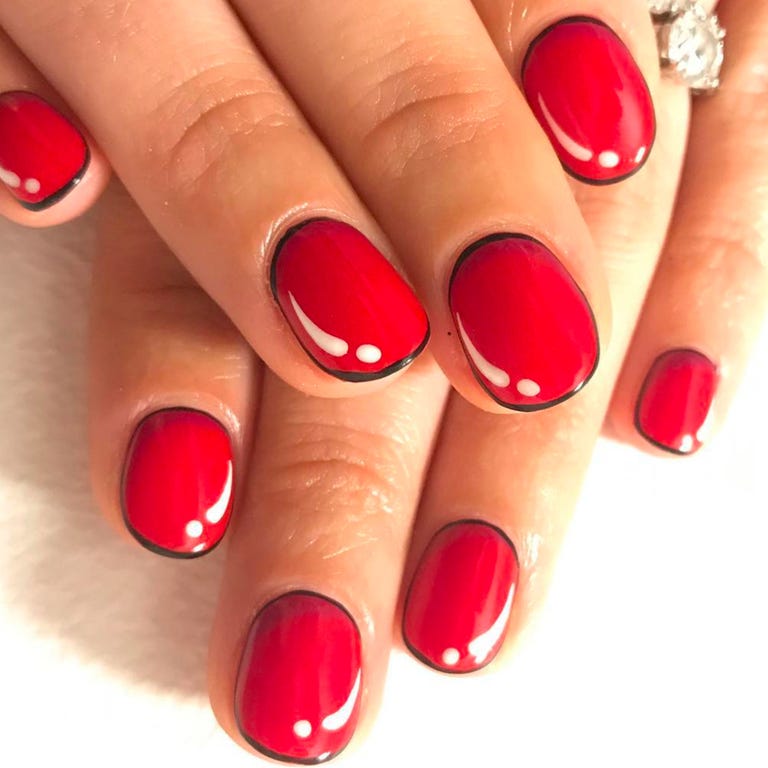 Channel your inner Betty Boop with this design. Paint the nails a red base coat then you use a brush to outline the complete nail. Next, create the 3D effect by adding white detail to the outer edges. Cover with a glossy top coat and you're good to go.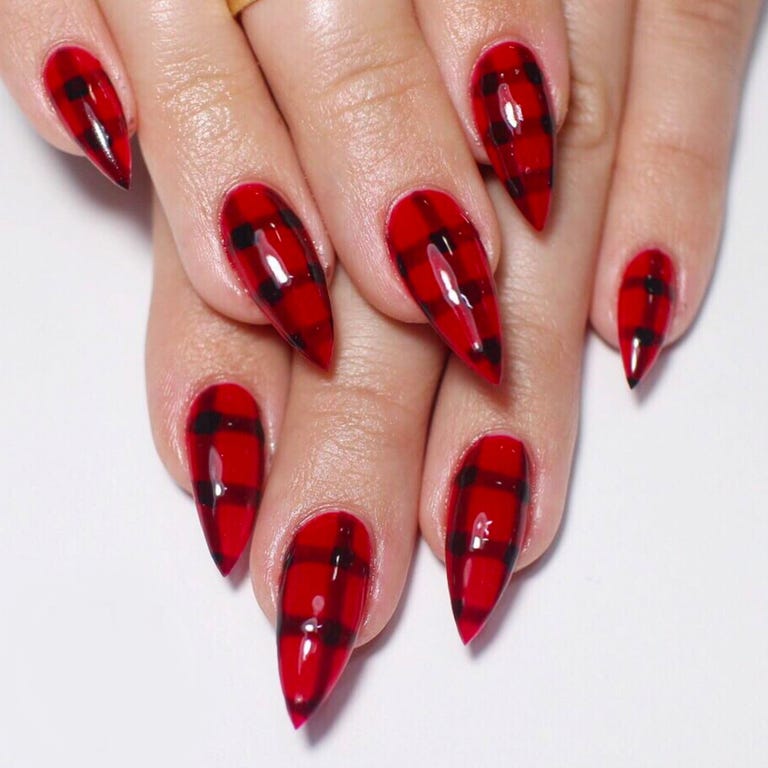 Buffalo plaid is a fall favorite no longer confined to just flannel. To get the pattern on your nails, start by painting them a shiny base coat red. Use a lacquer like this one for the ultimate effect. Next, draw the pattern using black. For that extra look, shape your nails to a stiletto point.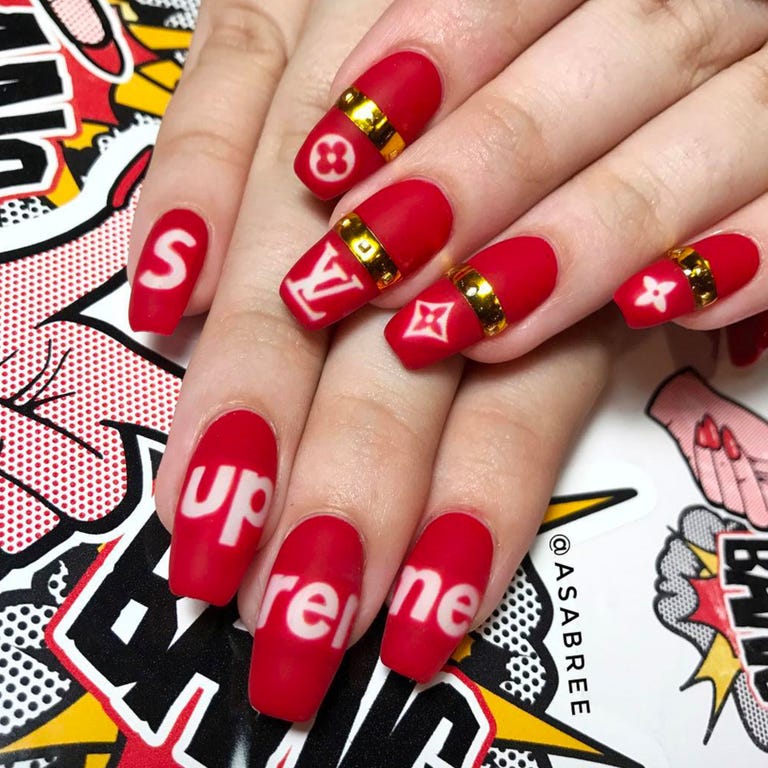 Let's file this in the advanced at-home nail art category. It can be achieved by using a red matte base and applying gold decals. Also, a small nail stencil can create the Supreme lettering or you can try white decals. If you're a legit artist, put your white paint and thin brush to work.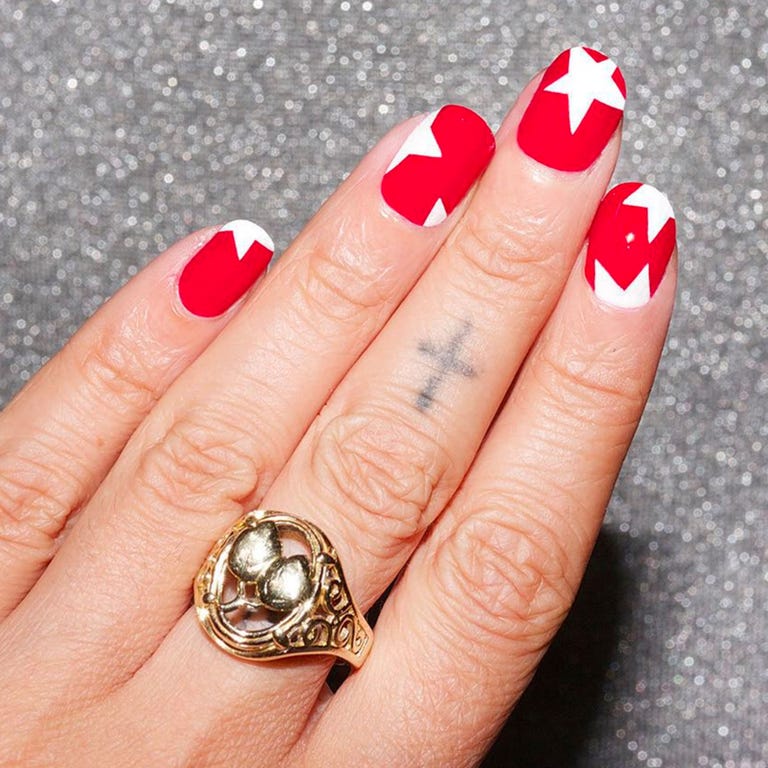 It's fourth of July every day with this nail art. A red base coat is enhanced with oversized stars that cover the whole nail.
Make a red nail instantly more glamorous with a metallic accent. Start with a clear base coat and then paint your half moons in gold. Let dry, then fill in the rest of the nail in your favorite red polish. Finish with a topcoat.
Retro-inspired varsity sweaters, jackets, and sneakers are trending, and the look can be extended to your nails. But instead of going for collegiate colors, we're digging this unexpected red-and-pink combo by the nail art salon that started it all, WAH Nails.
Alternatively, use a pop of red on a neutral background. To get this cherry design, start with a nude base. Add pairs of red dots throughout, then use a thin brush to paint stems and leaves in green. Finish it off with a clear topcoat.
Red Accents Pt. 2
Add a thin diagonal line in a contrasting color for a simple yet dynamic look.
Try an unexpected '70s color combo in maroon, cherry, and hot pink.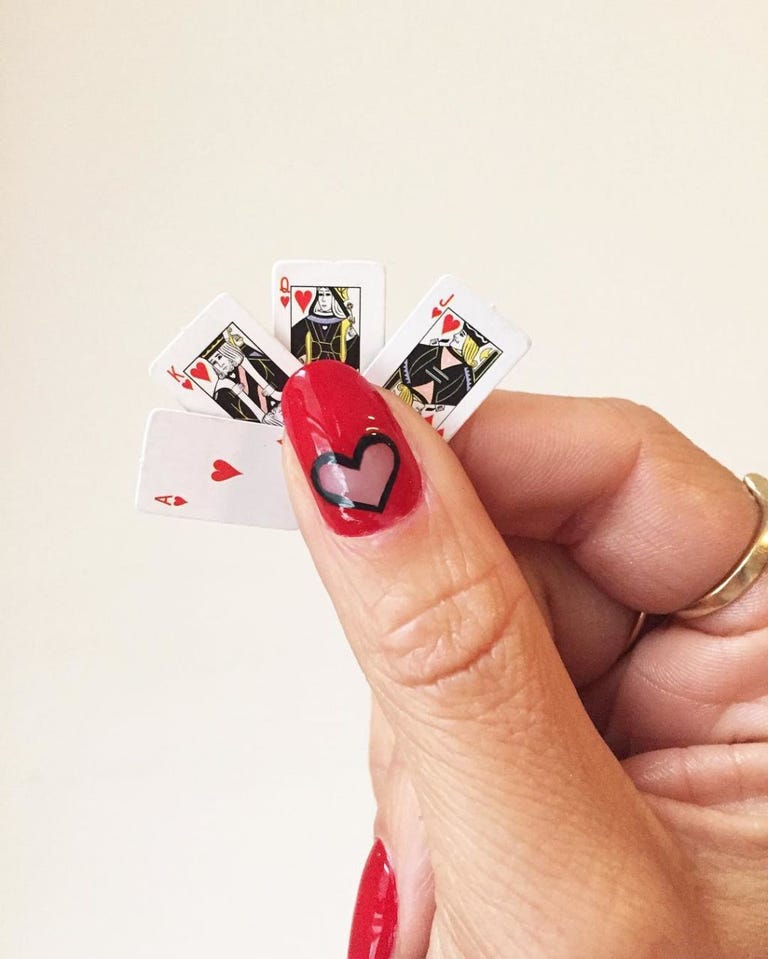 This vampy ombre is a subtle way to celebrate your inner goth.
After painting your nails in your favorite red, let the lacquer dry and add a horizontal swipe in a matte topcoat for a contrasting finish.